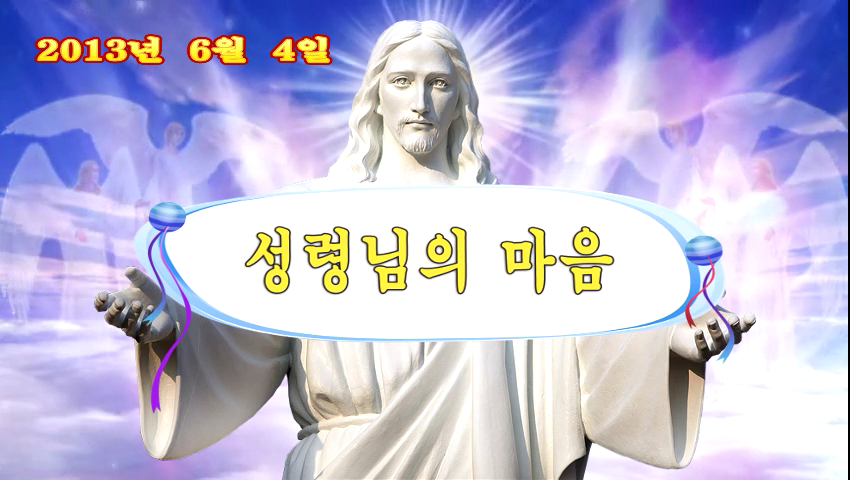 Title: The heart of the Holy Spirit
Scripture: John 14:26
But the Advocate, the Holy Spirit, whom the Father will send in my name, will teach you all things and will remind you of everything I have said to you.
In Heaven, there is the Trinity--God, the Holy Spirit Mother, and the Holy Son.
God is a man, the Holy Spirit is a beautiful woman, and the Holy Son is also a man.
They look different and they do different works.
However, the Trinity thinks the same. They think good thoughts.
The greatest thought that they have the common is that they love us, they want to raise us well, and live happily forever with us in Heaven.
However, they do different works.
Then, what kind of works does the Holy Spirit do?
The Holy Spirit helps us to have nice and beautiful mind.
How can we have the heart like the Holy Spirit?
First, we must keep asking the Holy Spirit.
If you ask the Holy Spirit, the Holy Spirit will help us to think the Holy Spirit's thought.
Second, when you listen to the Word of God, if you focus on listening, She will give the heart of God into our hearts.
Third, if you think about God, the Holy Son, and the Holy Spirit while you are praying, God and the Holy Spirit give us Their minds.