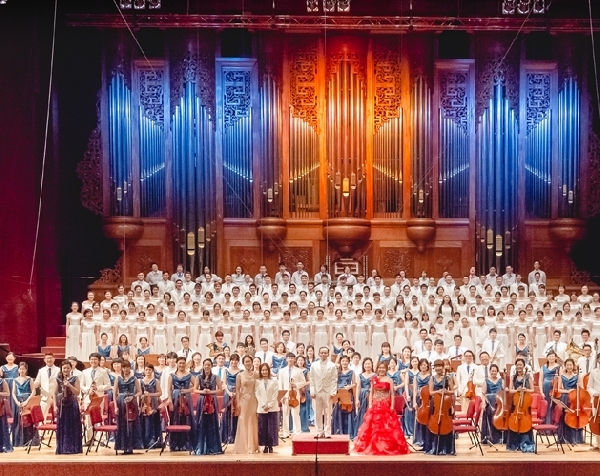 △Christian Gospel Mission and Syin-lu Choir
(CNA News 02.28.2017. 09:54:45 AM) Have you ever attended a concert that is full of passion and life?
To advocate for community service and outstanding culture and arts, Christian Gospel Mission (CGM) held a public welfare concert at the Taiwan National Concert Hall on February 26, 2017. Based on the ideology of their foundation, which is to provide social support, Gospel Peace Symphony Orchestra from CGM specially collaborated with Syin-lu Foundation to enable the youth of Syin-lu Foundation to stand on the National Concert Hall stage for the first time, on the 20th anniversary of establishing the Syin-lu Choir. Overcoming their physical and mental limitations, they expressed the story of their challenges as dynamic lyrics and conveyed them to the audience. It was heartwarming and earned a positive and fervent response from the audience.
The song repertoire for the public welfare concert was rich and diverse: they performed the famous opera classic, Messiah by Handel, as well as Robert Schumann's Piano Concerto in A minor, Op. 54—a romantic movement, which is a story of calling one's lover. Additionally, they also performed two CGM compositions: Natural Temple and Unshaken by the Wind. With performances by various musicians, the concert was even more special and included songs such as S'Yue Wang Yu (a Taiwanese folk song), Da-Pu Tune (a Hakka folk song), and an Aboriginal folk song, Tai-ba-lang. There was also a special joint guest performance with overseas musicians from Korea, Japan, and New Zealand. Amongst those invited were pianist, Jung Un-jeong, who had played solo at the Mozart's 250th anniversary event in Germany and toured Germany and Salzburg, and a soprano, Ju Cheong-hwa—the director of the United Opera Singers Association of Korea, Japan, Taiwan, and Malaysia. An exceptional banquet of music was enjoyed by the audience in a concert fused with the individualities of diverse musicians.
With the mentality of Christ, which is love and peace, CGM Peace Symphony Orchestra has been holding a public welfare concert every year since 2016. Pastor Jung Myung Seok, who is the founder of CGM, has said that art relieves the exhaustion of the body and mind and the fatigue of the spirit, and transforms them more nobly. Ling Chang, the director of the Syin-lu Foundation, remarked, "The Syin-lu Choir helps children to surpass the boundaries of their body and mind and aids in building up their confidence. By being able to stand on the National Concert Hall stage through collaborating with CGM, a lot of young people fulfilled their dreams that day."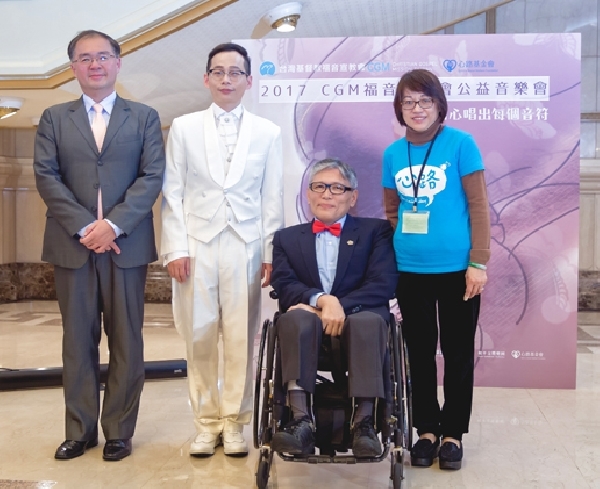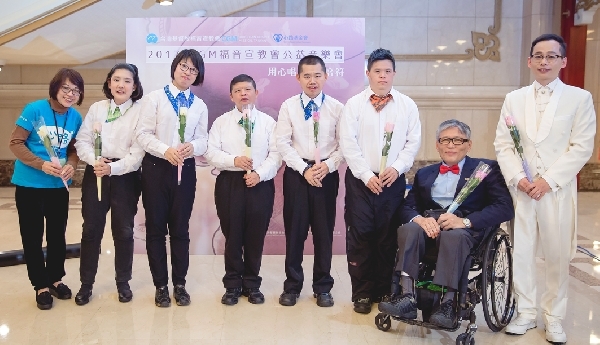 Taiwan CGM official website: http://cgm.org.tw
Syin-lu Social Welfare Foundation's official website: http://web.syinlu.org.tw
Source: Christian Gospel Mission
Original article: http://www.cna.com.tw/postwrite/Detail/209303.aspx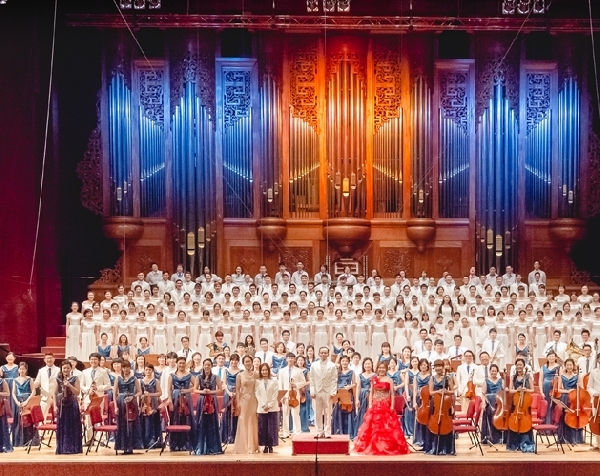 △CGM기독교복음선교회와 심로합창단
(CNA뉴스20170228 09:54:45) 생명으로 노래하는 음악회에 참석해보신 적 있나요? CGM기독교복음선교회는 봉사와 우수한 문학 및 예술을 제창하기 위해 지난 2017년 2월 26일 타이완 국가음악청에서 공익음악회를 개최했다. CGM기독교복음선교회는 사회배려 설립이념에 따라 심로합창단 창단 20주년을 맞은 심로기금회와 CGM기독교복음선교회"복음평화교향악단"이 특별히 협력하여 심로청년들이 몸과 마음을 초월해 처음으로 "국가음악청"무대에 서게 하였으며 자기도전을 생명적인 가사로 승화시켜 선보인 감동적인 무대는 청중들의 뜨거운 호응을 얻었다.
이번 공익음악회의 레퍼토리는 풍부하고 다채로웠는바 사람들에게 널리 알려진 클래식 성악인 헨델의"메시아"부터 애인을 부르는 낭만적인 악장인 "피아노협주곡 a단조"와 함께 복음선교회의 창작작품인 "자연성전","바람이 불어도 흔들리지 않는"등도 선보였다. 이번 음악회가 더욱더 특별했던 것은 다양한 음악가들이 함께 공연을 펼친 것으로 타이완가요 "사월망우"와 커자가요 "다푸곡", 원주민가요"대포조"와 함께 한국과 일본, 뉴질랜드 해외음악가들의 초청합동공연도 펼쳤다. 독일 모자르트 250주년 기념행사에서 독주했었고 독일과 잘츠부르크에서 순회 연주를 했던 피아니스트 정운정씨와 한국, 일본, 타이완, 말레시아 연합성악가협회 이사인 소프라노 주청화씨는 청중들에게 전례없는 음악의 향연을 선사했다. 청중들은 다양한 음악가들의 개성으로 융합된 무대를 감상하면서 심령의 평안함과 평화를 느낄 수 있었다.
CGM기독교복음선교회 평화교향악단은 사랑과 평화의 그리스도정신으로 2016년부터 해마다 공익음악회를 개최해왔다. CGM 창립자이신 정명석목사님께서는 예술은 지친 몸과 심신, 영혼의 피로를 해소해주며 이를 더욱 더 고귀하게 변화시켜준다고 말씀하셨었다. 심로재단 집행장 장령은 '심로합창단은 아이들이 심신경계선을 도약하게 하고 더욱 자신감을 드러내게 해줍니다. 이번에 CGM 복음선교회와 함께 협력해 국가음악청무대에 서게 됨으로 많은 심로청년들이 꿈을 이룬 하루가 되었습니다. '라고 했다.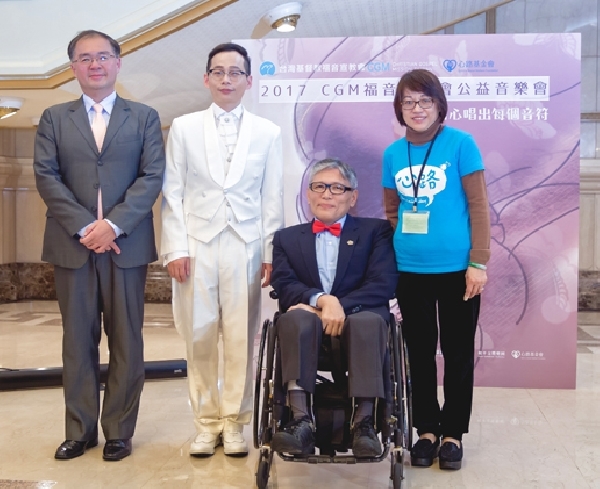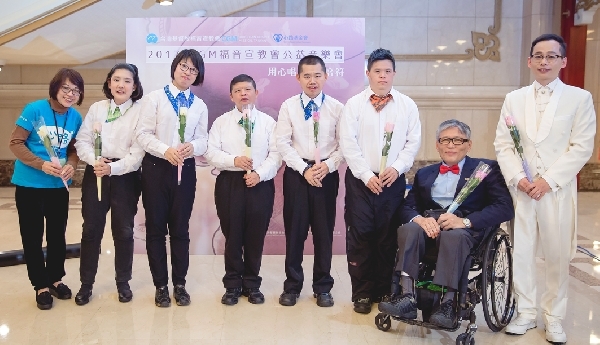 대만 CGM기독교복음선교회홈페이지: http://cgm.org.tw
재단법인심로사회복지기금회홈페이지: http://web.syinlu.org.tw
출처:CGM기독교복음선교회